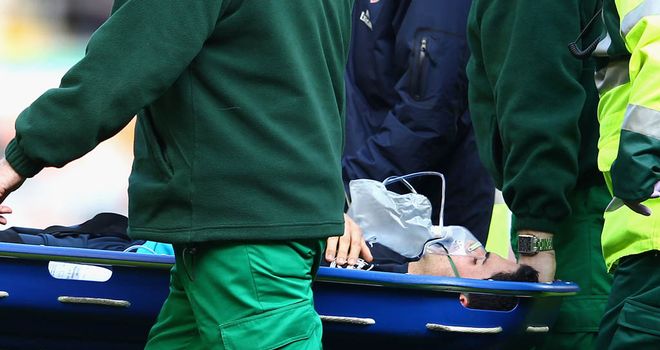 Another week. Another game. Another injury. Ferno was on the field again on Saturday – this time in the Premium league clash between Liverpool and Arsenal at Anfield.
The Gunners midfielder Mikel Arteta was involved in an incident with Jordan Henderson that led to the Spaniard having to be rushed to hospital. He was stretched off the field of play on a Ferno Saver Basket Stretcher – a not uncommon sighting of one of our products.
Arteta has spoken of his terror after suffering concussion during Arsenal's 2-1 win over Liverpool. The 29-year-old left the field to applause from both sets of supporters and admits the injury was a scary one.
"I have suffered the biggest fear of my life," Arteta told Radio Marca. "I only remember the fall by the blow and nothing after. It was terrifying but now I am better.
"Sincerely, I do not remember too much apart from the impact. I have heard people applauded me as I left the field and I am grateful for this reception."
Arteta's recovery has been swift and the player already has an eye on Arsenal's next opponents in the UEFA Champions League on Tuesday.